Undergraduate (Bachelors Degree)
Ofakim: University of Haifa Honors Program
Learning period: 3 Years | Type of Program: Double Major | Enrollment Status: Registration begins January 29, 2023 | Department web site
About
Admission Requirements
Programs
Employment
About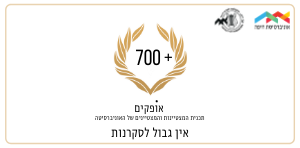 The Ofakim Bachelor Degree Program offers high-potential, intellectually curious students a chance to study a wide range of academic perspectives in a challenging and supportive environment. 
Students can take courses from all departments and at every level.
Students are automatically exempt from tuition for the first year, while tuition exemption for the second and third years depends on fulfilling the program criteria.
Admission Requirements
Programs
Employment